https://www.jica.go.jp/ghana/english/office/topics/210316.html
JICA Ghana Supports Three Innovative Businesses in COVID ERA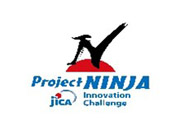 Although COVID-19 affected most businesses negatively, some businesses also used it as an opportunity to thrive through innovation…
The Japan International Cooperation Agency (JICA) Ghana office has selected three start-ups as winners for its NINJA business plan competition. NINJA is an abbreviation for "Next Innovation with Japan"; The competition that was launched in 2020 for businesses emerging during the COVID-19 era, in collaboration with the National Board for Small Scale Industries (NBSSI) and the Accra Digital Centre (ADC).
[About the Project NINJA]
The purpose of NINJA is to find start-ups that produce innovative business models and innovation that respond to changes in social structure and economic activities and implement these activities during the pandemic.
Through the project NINJA, 168 applications were received in Ghana and 2,713 were received from all 19 target African countries. The list of target countries, eligibility criteria and sectors can be found here.
The three companies that emerged as winners in no particular order are: FarmWallet, TranSoniCa, and Health Direct Global. Their innovations are the areas of Agriculture, Finance and Health respectively.
All the winners will receive a maximum of $30,000 from JICA to support the implementation of their activities.
[Winning innovations and their projects]
The overall objective of Farm Wallet's project is to provide financial inclusion for smallholder farmers by:
Successfully signing up at least 10, 000 small-holder farmers onto the FarmWallet's software platform and training them to use the software.
Ensuring seamless transactions in the agriculture value chain.
Inculcating good agronomic practices, records keeping and good financial management among smallholder farmers.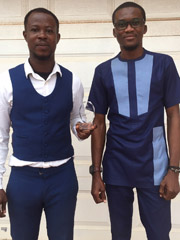 FarmWallet after receiving contract award from JICA
Transonica is a company that seeks to introduce multiple purpose contactless payment system in Ghana. Their main products for the NINJA project are bus validation, Point of Sale (POS) and contactless cards.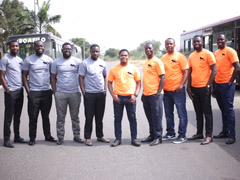 Members of TranSoniCa
Health Direct Global (external link)
Health Direct Global seeks to provide a multi-sided platform that allows patients and doctors to track medical records efficiently, schedule and manage appointments and have access to alternative healthcare financing through a diverse range of healthcare plans.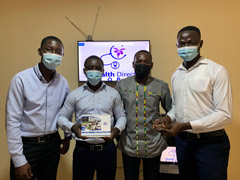 Health Direct Global after receiving contract award from JICA
[Pitch Event -Grand Finale of NINJA 2020-]
On 26th February 2021, JICA and NIKKEI (external link) -the financial media group- hosted a pitch event inviting top 10 winners from 19 NINJA target countries and broadcasted the webinar via Zoom platform. From Ghana, TranSoniCa Company Limited was nominated as the finalist for this pitch event.
At the pitch event, 10 African entrepreneurs had presentations in front of evaluators and over 1,000 web audiences including several Japanese companies. There was also a round of voting where the public was asked to cast their votes.
After the vote cast, Transonica company Ltd emerged second and M-SCAN (Uganda) won first place. In addition, Transonica won special awards from Rakuten Inc, the leading Japanese company in internet services. They will receive advisory support to enable them successfully execute their business plan.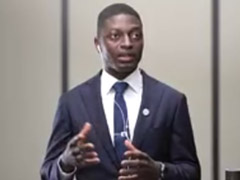 Mr, Kwantwi, CEO of Transonica and also JICA/ABE scholarship student at University of Tokyo, giving a presentation at the grand finale.
The NINJA in Ghana is part of the Enterprise Development Project with KAIZEN (EDP-K); a 5-year project being implemented by JICA and NBSSI. This Project has supported MSMEs by providing technical support to develop and implement a BDS (Business Development Service Model), and enhancing the quality of start-up support.
Both JICA and NBSSI are passionate about support to MSMEs.